We have worked in several government institutions, even at the highest level. We participated in Slovakia's integration into Euro-Atlantic structures: OECD, NATO and the EU. We were present at the laying of the foundations for the introduction of the single European currency. We were members of the teams that prepared the political, economic and social reforms thanks to which Slovakia has become over the years a modern Central European country.
Through the Institute for Policy and Reform we want to capitalise on what we have learned during twenty years of intensive work. We want to offer our experience and knowledge not only in Slovakia but also beyond its borders, because everything that happens in our part of the world and in an ever more globalising world affects Slovakia.
We want to contribute to finding answers to current issues and challenges such as the impact of the economic crisis and how to overcome it, the effects of the accelerating migration of people, creating job opportunities particularly for young people, the coexistence of people in multi-ethnic countries, effective regional cooperation, effective decentralisation of public administration, unfavourable demographic developments, the effective functioning of European institutions and other relevant topics.
Abroad, we want to focus in particular on those countries that follow or want to follow the story of Slovakia, in particular that of integration and modernisation. We want to contribute to the fulfillment of the integration ambitions and goals of the Eastern Partnership countries, the Western Balkans, as well as others. Furthermore, to promoting the necessary reforms in taxes and contribution payments, the social system, health, education, public administration, the pension system, to creating an attractive business environment and competitive economy, in attracting investment and supporting small and medium enterprises.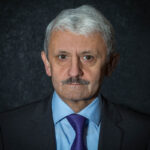 Mikuláš Dzurinda
President of the Institute for Policy and Reform